How Does iSperm Analyzer Work?
3 min read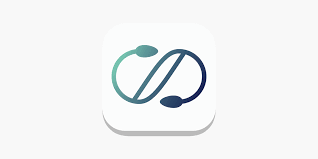 Semen analysis has never been easier with the iSperm Analyzer, the first mobile semen analyzer that provides simple, fast, and accurate semen analysis for livestock animals, including dogs.
iSperm is so easy to use that anyone can use it. It's also very portable that you can use it from the comfort of your home or in the field without lugging bulky microscopes with you. It's very convenient that you'd also want to use it in the lab if you're a scientist or a researcher.
The iSperm is basically every breeder's and vet's answered prayer when it comes to accuracy, portability, and ease of use for semen analysis.
If you're still on the fence about it or if this is the first time you've heard of iSperm, this article is for you.
What is iSperm Analyzer?
iSperm semen analyzer is a mobile Computer Assisted Sperm Analysis (CASA) system developed by Aidmics Biotechnology. It uses a sophisticated electronic imaging mechanism that allows veterinarians, researchers, and breeders to visualize sperm tracks and assess the condition of an animal, based on the system's evaluation of the sperm's concentration, total motility (non-progressive and progressive motility), and velocity.
It is highly portable which makes it ideal not just for lab use but also for field research.
How Does it Work?
iSperm works in conjunction with an iPad Mini and an app available on the Apple Store. The iSperm hardware consists of a miniature microscope that attaches to the camera of an iPad Mini and a semen collector with a sampling chip used to dip into the semen sample then capped with a base chip.
The collector is inserted into the microscope and the microscope is attached to the iPad. The light will turn on and the app will let you record an HD video of the sample and view the sperm at a magnification of 200x using the iPad camera.
The entire process takes 17 seconds: 10 seconds for video capture and 7 seconds for analysis. You can save the video and play it back at a later time or send it to canine reproduction specialists for analysis for artificial insemination or other semen analysis.
There are several important features of iSperm that you'd want to know and will benefit from. Take a look at those below.
Important Features
The three important features of the iSperm include the following:
● View Sperm Kinetics
To test sperm fertility, iSperm automatically analyzes semen qualities, including their velocity, straightness, and all the movements they make. It color-codes the sperms based on their swimming patterns, allowing you to see and evaluate each sperm's swimming tracks.
● Save Data
You can save the data in iSperm so that you can review or study it later. This data-saving feature makes iSperm most convenient for breeders, researchers, and veterinarians who manage a big amount of fertility data of dogs under their care.
● Ease of Use
The user interface is simple and responsive. The steps you need to follow to operate it and obtain an accurate reading are very easy. iSperm is probably one of very few CASA systems that requires very little training, if at all.
Ready to Get Yours?
Get accurate and reliable data on dog sperm quality with the iSperm Analyzer. iSperm is a highly portable semen analysis system that lets you analyze the semen of your dog and other animals accurately.
It uses a sophisticated app that analyses sperm vitality, motility, morphology, and general health in less than a minute.
You can get yours at MR Diagnostic Services, the one-stop-shop for all dog breeding supplies. Contact them now and start testing at the convenience of your home or anywhere and at any time you like.
For more information about Dog Ovulation Detector and Ai Kits For Dogs Please visit: MR Diagnostic Services.
About Author