Everything you need to know about Farmer Liability Insurance
2 min read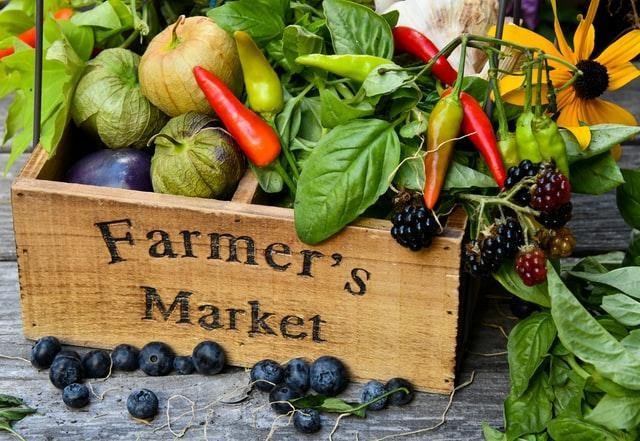 Vendor liability coverage is required by the state of California to protect your business from claims made against it due to injuries or property damage caused by an employee or agent while on duty at one of our events. This includes any injury that occurs during set up, tear down, transportation, storage, display or use of equipment, materials or supplies provided by you as part of your contract with us. We recommend purchasing this policy for all vendors who will be working in close proximity to customers and/or other employees. The cost of vendor liability insurance varies depending upon the number of people employed by a particular company. Contact us if you need more information about vendor liability insurance.
We are pleased to offer two different types of Farmers market Vendor Insurance policies:
1) A "per event" policy which covers each individual event we host; and
2) An annual multi-event policy covering multiple events per year.
Please note that these policies do not cover personal injury, medical payments, uninsured motorist benefits, nor does it provide protection for third party liabilities such as products sold by you. If you have questions regarding the type of policy best suited for your needs please contact us www.
Farmers Market Safety Tips
• Always wear proper footwear when walking around the Farmers' Market area. • Be aware of traffic patterns before entering the parking lot. • Keep children under age 12 within arm's reach at all times. • Do not leave valuables unattended. • Never enter the Farmers' Market without first checking the weather forecast. • Avoid areas where there may be large crowds. • Use extreme caution near moving vehicles. • When using public transit, always check schedules prior to departure. • Stay alert! Watch out for bicycles, skateboards, rollerblades, scooters, pets, etc. • Report suspicious activity immediately to police officers stationed throughout the Farmers' Market. • Remember, safety comes first!
Safety Guidelines For Vendors & Customers
• Children should never play alone. • Adults must supervise children at all times. • Parents should keep their children away from food stands until they finish eating. • All vendors must comply with USDA guidelines for handling produce. • Food handlers must wash hands thoroughly after preparing foods. • No smoking inside the Farmers' Market.
The City of San Diego has designated certain sections of the Farmers' Market as "Family Friendly" zones. These include the following locations:
• Family Fun Zone – Located between the hours of 10am – 2pm daily.
• Kids Corner – Located behind the Produce Stand 3.
• Pet Area – Located behind the Produces Stand 4.
• Vegetable Garden – Located behind the
About Author