DesignEvo Free Logo Maker with over 10,000 Templates
3 min read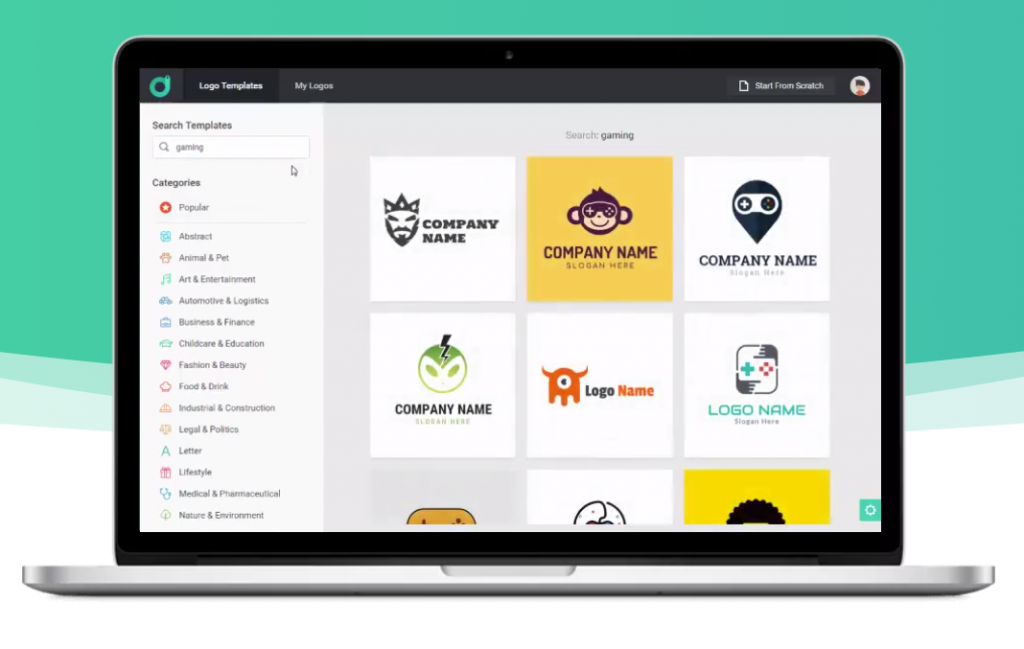 A logo can be easily created in the browser of your choice with the free logo maker DesignEvo.
Practically every company and association presents itself with a logo, and they are also used for private purposes. Of course, a professional logo has its price, and making it yourself requires appropriate specialist knowledge. The DesignEvo logo editor avoids these problems because it costs nothing and offers over 10,000 professional templates that only have to be adapted to your wishes.
DesignEvo: Fast logo design for beginners and professionals
Anyone can create their own logo that meets professional standards, provided the free logo editor DesignEvo is used. This does not require any knowledge of graphics processing, image processing or general design. It is made very easy for users to get started and create a great logo because there are tons of templates available that can be customized in just a few steps. But professionals also benefit from DesignEvo, because the free logo editor also allows you to create a logo from scratch and still saves a lot of time and time is always money, especially for professionals.
Some of the highlights of DesignEvo in a nutshell:
More than 10,000 templates for logos
Millions of icons and over 100 fonts
Completely customizable
Easy and free to use the logo editor
Export as vector files in SVG and PDF
Cloud-based storage
How to use DesignEvo to create your logo
Using DesignEvo is really easy. First, of course, the website for the free DesignEvo logo editor is called up. There is a link on the page with the designation Make a Free logo, which opens the editor in a new tab. The templates are presented immediately, for which there are lots of categories so that you can quickly start with the right design. If you scroll down, more and more templates are loaded.
Later, a new tab or window opens with the editing area in the browser. The selected logo can be seen in large on the right-hand side.
Now you can mark an element of the logo with the mouse and, for example, change the given text with a double click. The upper bar allows you to set the font, font size, color, design, etc., as you wish.
The left column also has numerous icons, texts, shapes, and backgrounds. Almost inexhaustible possibilities, it seems. Below the logo, the resolution can be adjusted, and it can be zoomed. A grid can also be faded in, and the layout can be changed, which is particularly nice.
Once the logo has been created, it can be saved, for which an account must, of course, be created. After it has been saved, it can be further changed as required.
An excellent specialty on the DesignEvo must not be concealed either. You can preview your own logo is shown in various scenarios. You can see the self-created logo on a business card or a T-shirt, for example, and assess the effect so much better.
Final words
DesignEvo is, therefore, free, but with certain restrictions. Of course, you could invest at most $49.99 for the Plus account in software for graphic design or in a vector program such as Affinity Designer, etc. But then you also have to know what you are doing because, without knowledge of at least the design basics, a logo quickly looks awkward and unprofessional. And of course, you have to install software on your computer, although the many templates are of course not included. All of this is not a problem with DesignEvo, and the online logo editor is also very inspiring, which helps a lot if you don't want to start from scratch.
About Author