5 Important Checks Before You Buy A Health Insurance Policy
4 min read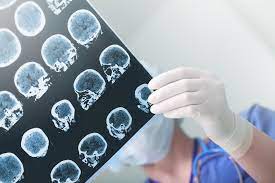 Soaring healthcare costs and the outbreak of new diseases make health insurance policies a necessity these days. Compared to other Asian countries, India has the highest medical inflation rate, standing at 14%. Today, plenty of health insurance policies are available in the Indian market, which makes choosing the right plan challenging. Here are a few important factors you should consider before buying health insurance coverage.
The sum insured and the benefits
Many people still opt for a low sum insured as they need to pay a lower premium for it. But remember, a lower sum insured means less coverage. While selecting a health insurance plan, you should consider the medical inflation, your age, family history and any pre-existing medical condition, if you've any. After analysing these factors, decide on the appropriate sum insured. Also, check what all benefits are included in the plan and try to select one that offers maximum benefits at an affordable premium. Nowadays, various sites are available on the internet, allowing you to compare plans without cost.
Waiting period
The waiting period of health insurance is the time span you need to wait to take advantage of various insurance benefits. Different benefits will have various waiting periods, and common types of waiting periods are:
Initial waiting period
Waiting period for pre-existing conditions
Maternity waiting period
Waiting periods related to specific diseases
Usually, the initial waiting period ranges between 15 days to 3 months, while other types of waiting periods can vary from 2-5 years, depending upon the type of the policy. Before buying a health insurance plan, compare it and go for the one with a minimum waiting period.
Go for a plan that keeps pace with the time
Healthcare industry is not isolated from the changing times. Today people prefer to consult medical professionals from the comfort of their house. Hence, while selecting a health insurance plan, check whether the plan covers the current trends of the healthcare industry or not. Health Prime plan is one such plan that covers the modern-day requirements of the healthcare industry. A few striking benefits of Health Prime are:
Unlimited video or teleconsultation of doctors
Bajaj Finserv Health Prime covers consultation fees for doctors. But the consultation should have been done through either a video call or teleconsultation; in-clinic consultation is not covered under this plan. The plan lets you connect with several verified doctors and specialised experts across India.
Discounts in pathology tests, radiology, and medicines
what is radiology means Members of the Bajaj Finserv Health Prime plan are eligible to get discounts on medical bills at all major hospitals in India. Further, you'll get discounts on lab tests and radiology tests in all Bajaj Finserv Health Prime network hospitals and labs.
A significant saving on yearly health expenses
With a Bajaj Finserv Health Prime membership, you can save up to Rs.10,000 in your annual health expenses. It also provides financial assistance to the members in case of unforeseen medical emergencies.
Affordable premium
The Bajaj Finserv Health Prime plan comes with a one-year plan period, and this plan's premium is pocket-friendly.
Check various benefits
Before finalising a plan, don't forget to check the various benefits included in it. Though the benefits vary from one insurer to another, usually, health insurance plans offer the following advantages:
Cashless hospitalisation benefits
Insurance companies usually have tie-ups with various hospitals, and they are called network hospitals. If you take treatment from these network hospitals, you'll be eligible to take advantage of cashless hospitalisation benefits. The cashless hospitalisation benefit allows you to take treatment without worrying about paying hospital bills. Your insurer will deal directly with the hospital and settle your bills. So, while selecting a health insurance plan, choose an insurer that has a wider network of hospitals at your place.
Pre- and post-hospitalisation coverage
Most health insurance plans cover pre- and post-hospitalisation expenses for a stipulated period. Check for how many days you can avail of this benefit before and after the hospitalisation. This benefit helps you to save on medical bills, lab tests, ambulance expenses, etc.
No claim bonus
Usually, insurance companies offer rewards to the policyholders for every year that went without any claim. Typically, this reward may be a discount on the premium for the next plan period or an increase in the sum insured. Before buying a health insurance plan, check which type of reward the insurer is offering and the terms & conditions associated with it.
Ambulance expenses
Many health insurance plans offer emergency road ambulance coverage. If the plan you've shortlisted has this benefit, check the maximum coverage amount and how many times you can avail of this advantage in a plan period.
Claim process, exclusion and Settlement ratio
Read the claim process of the infection health insurance cover you've shortlisted. Don't go for the ones whose process seems to be complicated. These days reviews of other customers are readily available on the internet. Read the experience of others before buying a plan.
Also, take time to read the exclusion list. It helps to understand the terms and conditions of the policy more closely. Many times, the health insurance claims of people get rejected as they make inappropriate claims.
The settlement ratio of the insurer is another essential factor you should check before buying a health insurance plan. The settlement ratio indicates the number of claims settled against the number of claims filed; the higher the settlement ratio, the better the settlement history of the insurer.
About Author